Blockchain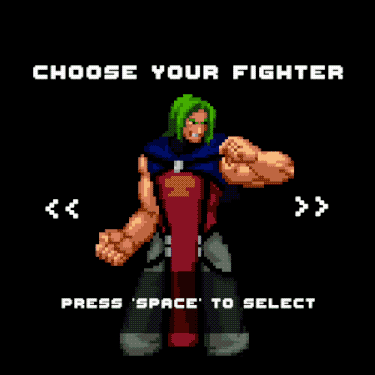 This release adds three BIG features:
Character select: tired of playing as a jeans-wearing white dude? Now you can play as eight different characters!
New characters: we've added four new characters to the game!
Survival mode: a game mode where you die after getting hit once. It really puts the pressure on! Jeff's record on survival mode is now up to 155. You better start practicing.
We've also got a whole host of minor tweaks and improvements:
Because of our new characters, standard mode now has a couple more levels, and the opponents are semi-randomized. It makes the standard game a little longer.
Graphic tweaks: we turned off some tonemapping that we didn't even realize was on, resulting in some brighter graphics overall. Also, the particle effects should pop a bit more.
Some new sound effects for the menus. Speaking of sound, we added credits for folks who provided us music and audio effects.
We did some code refactoring to make the game easier to work on. I know this doesn't matter much to you the player, but it makes us happy. Hopefully that also makes you happy.
Files
blockchain-webgl.zip
Play in browser
Dec 16, 2021